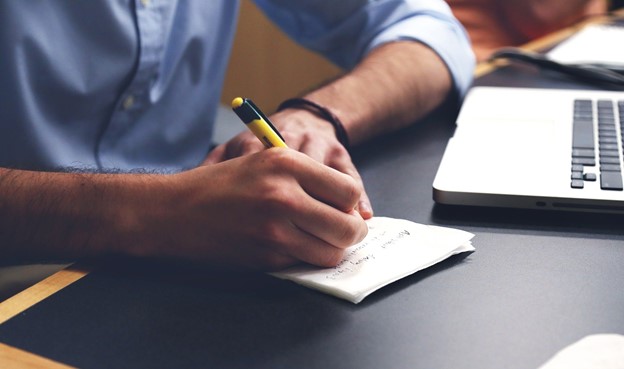 How You Can Buy, Build, or Create the Perfect Home Office

Depending on who you ask, the capability for remote work is one of the most exciting new developments of the internet age. As connectivity improves, the need for everyone to report to an office for the sole purpose of working is becoming less and less prevalent. More and more employers are realizing that not only can work be done from home with an increasing amount of ease, but actually doing so tends to result in happier and more productive employees. In other words, everyone wins.

Whether you're getting ready to transition from an office setting to a home-based working arrangement or are planning to

build your own business

from the ground up, having the ideal home office space makes all the difference. And there are a few different ways to go about setting up your home office, too. Whether you buy a new property specifically for the purpose of working at home, plan to add a new workspace to your existing home, or simply would like to repurpose a room for your work, there are ways to set yourself up with the best working environment.
Buying a Home: Save Money with Foreclosures
If you're thinking about purchasing a new home to give yourself more room for doing business, there are a few effective ways that you can save a good amount of money in the process. One of the best strategies is to look at bank-owned properties, as well as properties that have been foreclosed on. However, you'll want to keep a few important things in mind while doing this. Work with a real estate agent who knows their way around foreclosed properties, first and foremost. Someone with this type of expertise will help you with things like pre-approval, and will make sure your home is properly inspected before you actually pull the trigger on making your big purchase.
Building a New Space: Choose Materials Wisely
If your plan is to build yourself the home office of your dreams, there are different ways to approach this type of project. One of the first decisions you'll want to make involves the actual building materials that you use for the construction of your new home office.
Wood, believe it or not, has a tendency to be more expensive than steel. Still, many builders still rely on wood above all else: It's incredibly sturdy and dense, and it is easily drilled or nailed into. Steel, on the other hand, tends to be cheaper, and also comes without the potential risk for things like rot and deterioration.
Another great way to save money is to find the best contractor in your area. Look for deals and read reviews online. Doing this will not only help you save on the cost of labor, but it can also help you find someone you know you'll be able to trust.
Designing an Existing Space: Get the Details Just Right
Sometimes the perfect home office is just waiting for you to make a few changes! If you'd like to redesign a room in your home to make it into a workspace, there are a few simple principles that can help you make the most out of your real estate:
● Give yourself plenty of lighting, whether by natural or artificial means. Having a well-lit workspace is incredibly important.
● Keep it connected with a range-extender or a hardwire connection so you never have to worry about downtime.
● Make it minimal by giving yourself plenty of places to put away clutter, so that you can give yourself a clean place to stay focused and productive.
Creating the perfect home office isn't nearly as challenging as it might seem, especially when you consider how many ways there are to accomplish it! Whether you're buying a new property, building your perfect home office, or repurposing a room in the house you already own, there are a ton of great ways to make the most out of your workspace.